Ugh. I caught the cleaning bug again.
I am exhausted! But I did get a lot done.
My Stockpile in progress: Its so organized and pretty!
My baking stuff, spices and bread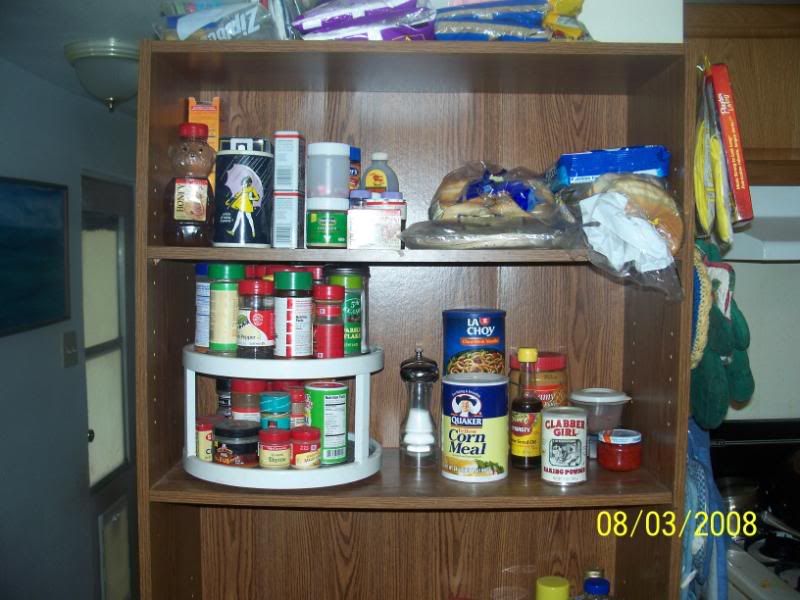 My Fudge making stuff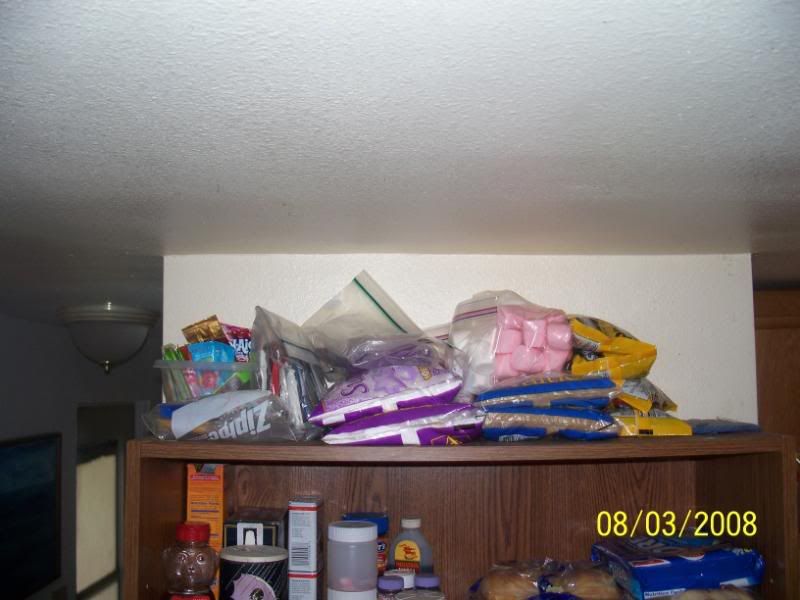 Under my sink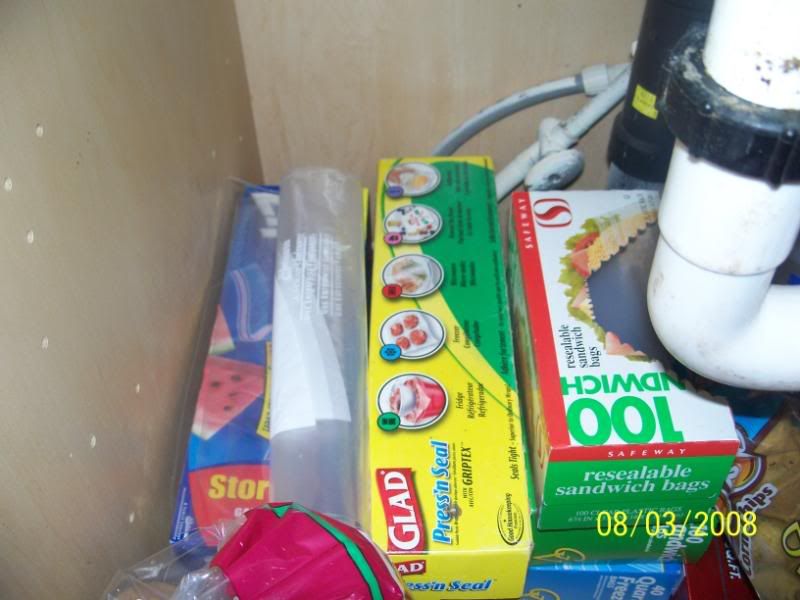 The rest of under my sink
The storage in my "Office"
More of my "Office"--Who else do you know that eats THAT much Ramen Noodles?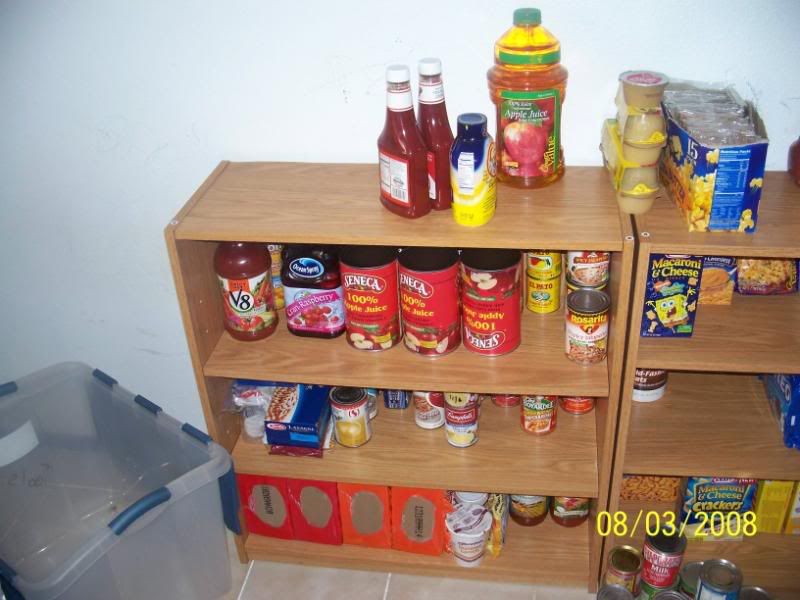 Another shot of under the sink
2 1/2 empty shelves!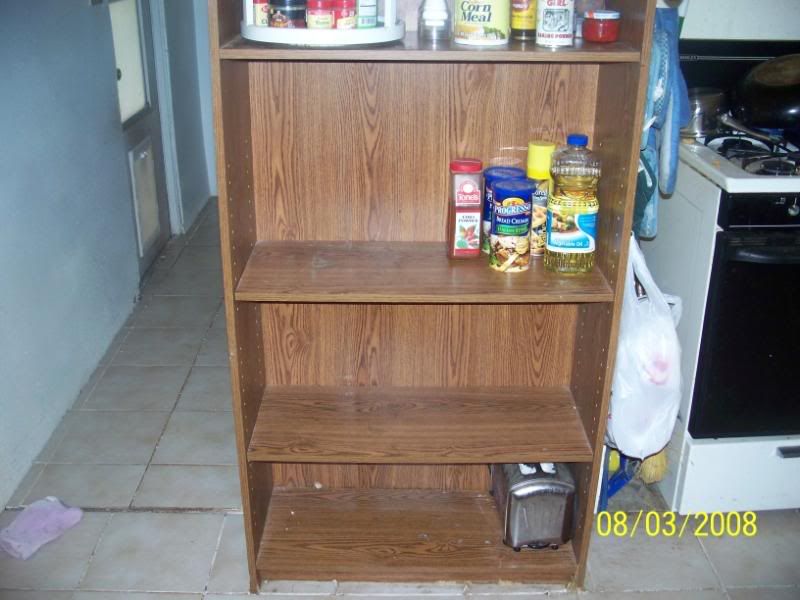 The hall pantry is being cleaned out for all my appliances. Like the crock pots, the deep fryers, the coffee machines, extra dishes. Notice everything is a plural? When we had our wedding shower we received a lot of duplicates. All that stuff is spread out all over our house. I have a deep fryer in my bathroom cabinet, 2 sets of good occasion dishes in my bedroom, you get the idea.
It makes me feel really good about myself that I am actually (finally) getting one of the things done that I had planned on doing while Hubbs is gone.