I finally got around to taking the pictures off my camera.
Drumroll please......Soooo exciting.
Here are the 2 Compost bins that a guy at work gave me. Please ignore the weeds that are taking over. The weed cutting is Hubb's job and he is still gone.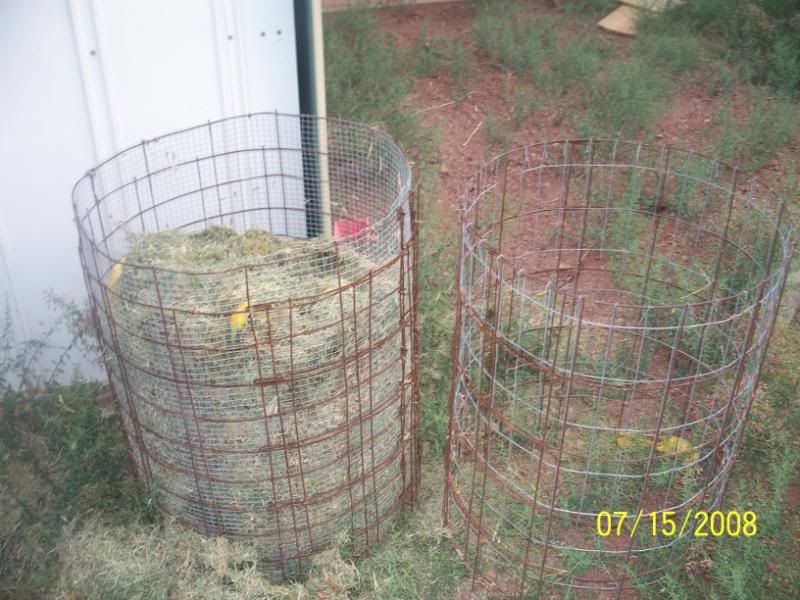 Yes, one is already full. I have no clue what I am doing. All I know is that everything can go in it except meat, dairy and fish. And it has to stay sorta wet and hot and I have to mix it up once in a while.
I never thought I would be so excited about garbage!